THE YELLOW DRESS and THE YOKE
Now, do you all remember this scheme / diagram? Another person of this group of Needlewomen made herself a Lovely Blouse. She did so well, too!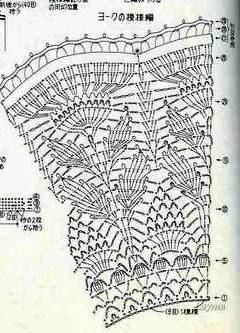 I know at least she remembers. Well, I tried to make the same one. Only I am using yarn, not thread.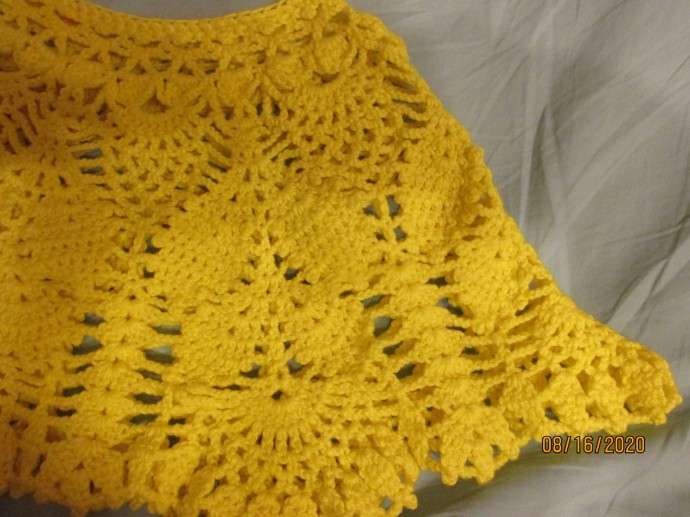 Close up, it looked fine. Even further back...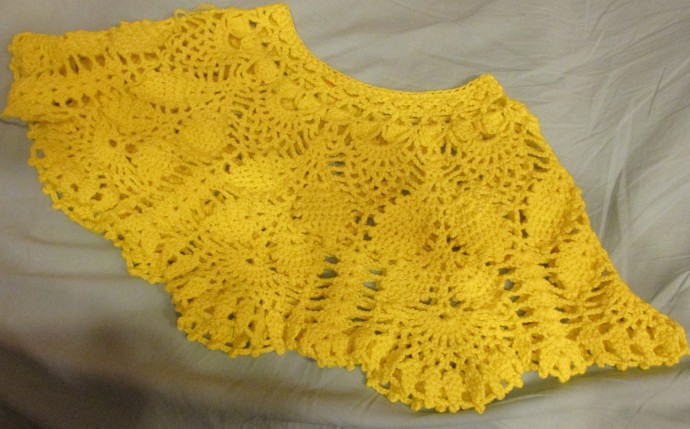 it looked ok. [The photo looks funny. Hum...] So, I tried it on.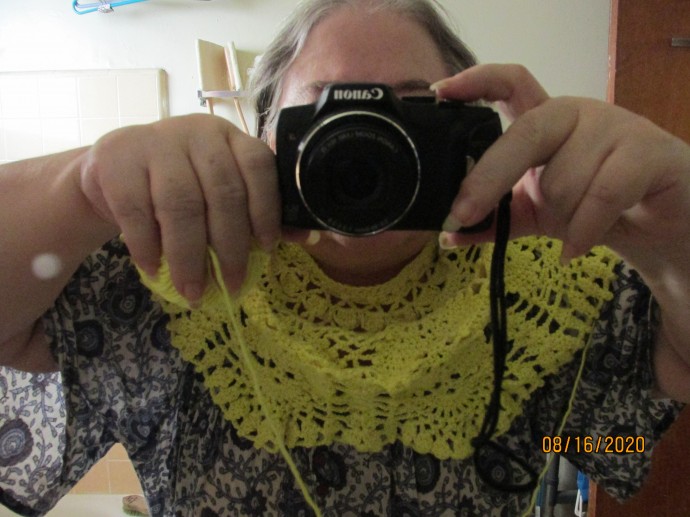 AAARRRRGGGGHHHH !!! That "bump" you see there? It is NOT because I am holding up the camera! Those are the s-a-m-e, same, same, 4 rows I mentioned before. Remember? The ones I said that I reworked, 8 times? Well, I was sort of correct. There IS something wrong. Only NOW, I realize it is Above those rows. Delete it? Ah. No. Dissolve it? Oh bother. Rip It Out! Rip-it! Rip-it! Rip-it! I am doing the Frog Stitch again! Wish me 'Good Luck'.